PEMBANGUNAN KIOS INFORMASI FASILITAS KEPEGAWAIAN BERBASIS MULTIMEDIA INTERAKTIF MENGGUNAKAN INDUSTRIAL PC
Irwin Supriadi

Universitas Langlangbuana

Erwin Yulianto
Kata Kunci:
kios informasi, multimedia interaktif, industrial PC, fasilitas kepegawaian
Abstrak
Abstrak - Pengelolaan / Manajemen Sumber Daya Manusia (MSDM) merupakan hal mendasar yang harus diperhatikan oleh organisasi. Departemen SDM wajib mampu mengelola data karyawan dengan baik. Data karyawan tersebut akan menjadi dasar untuk menentukan kewajiban dan hak yang dapat diterima oleh karyawan yang bersangkutan, calon pegawai yang siap dipromosikan, pemenuhan diklat untuk pegawai tertentu, dan masih banyak keputusan strategis lainnya yang berhubungan dengan data kepegawaian. Hal inilah yang melahirkan Human Resources Information System (HRIS). Tujuan utama HRIS adalah memudahkan pegawai sebagai pengguna untuk menyimpan data karyawan dan mengaksesnya dengan mudah kapan pun dibutuhkan. Saat ini penerapan HRIS masih tersentralisasi di Departemen SDM sehingga informasi pegawai masih belum terinformasikan ke masing-masing pegawai. Setiap pegawai mengalami kesulitan dalam mengakses informasi pribadinya dan harus melakukan konfirmasi ke petugas departemen SDM. Berdasarkan permasalahan tersebut, kami tertarik untuk melakukan penelitian dengan menggunakan metode penelitian deskriptif untuk pengumpulan data, sementara model pembangunan sistem memakai metode Multimedia Development Life Cycle (MDLC) yang terdiri dari tahapan pengonsepan, perancangan, pengumpulan material, pengembangan dan perakitan, pengujian dan pendistribusian. Solusi yang diberikan yaitu pembangunan kios informasi berbasis multimedia interaktif menggunakan Industrial PC yang dapat diakses oleh semua pegawai sebagai pusat informasi baik informasi umum mengenai SDM maupun informasi pribadi pegawai. Hasil penelitian yang dilakukan kepada tujuh ratus pegawai dengan menggunakan metode Mean Opinion Score (MOS) yang diuji coba pada tujuh modul menghasilkan nilai rata-rata sebesar 4,18 (terdapat sedikit pemuatan namun tidak mengganggu).
Abstract – Human Resources Management (HRM) is a fundamental thing that must be considered by the organization. The HR Department must be able to manage employee data properly. The employee data will be the basis for determining the obligations and rights that can be received by the employees concerned, prospective employees who are ready to be promoted, fulfillment of training for certain employees, and many other strategic decisions related to employment data. This is what gave birth to the Human Resources Information System (HRIS). The main objective of HRIS is to make it easier for employee as users to store employee data and access it easily whenever needed. Currently the implementation of HRIS is still centralized in the HR Department so that employee information is still not informed to each employee. Each employees have difficulty accessing their personal information and must confirm to the HR department officer. Based on these problems, we are interested in conducting research using descriptive research methods for data collection, while system development models are using Multimedia Development Life Cycle (MDLC) method which consists the stages of conceptualization, design, material collecting, development and assembly, testing and distribution. The solution provided is the development of interactive multimedia-based information kiosks using industrial PC that can be accessed by all employees as information center for both general information about HR and employee personal information. The results of research conducted on seven hundred employees using the Mean Opinion Score (MOS) method which were tested on seven modules produced an average value of 4.18 (there was a slight loading but not disturbing).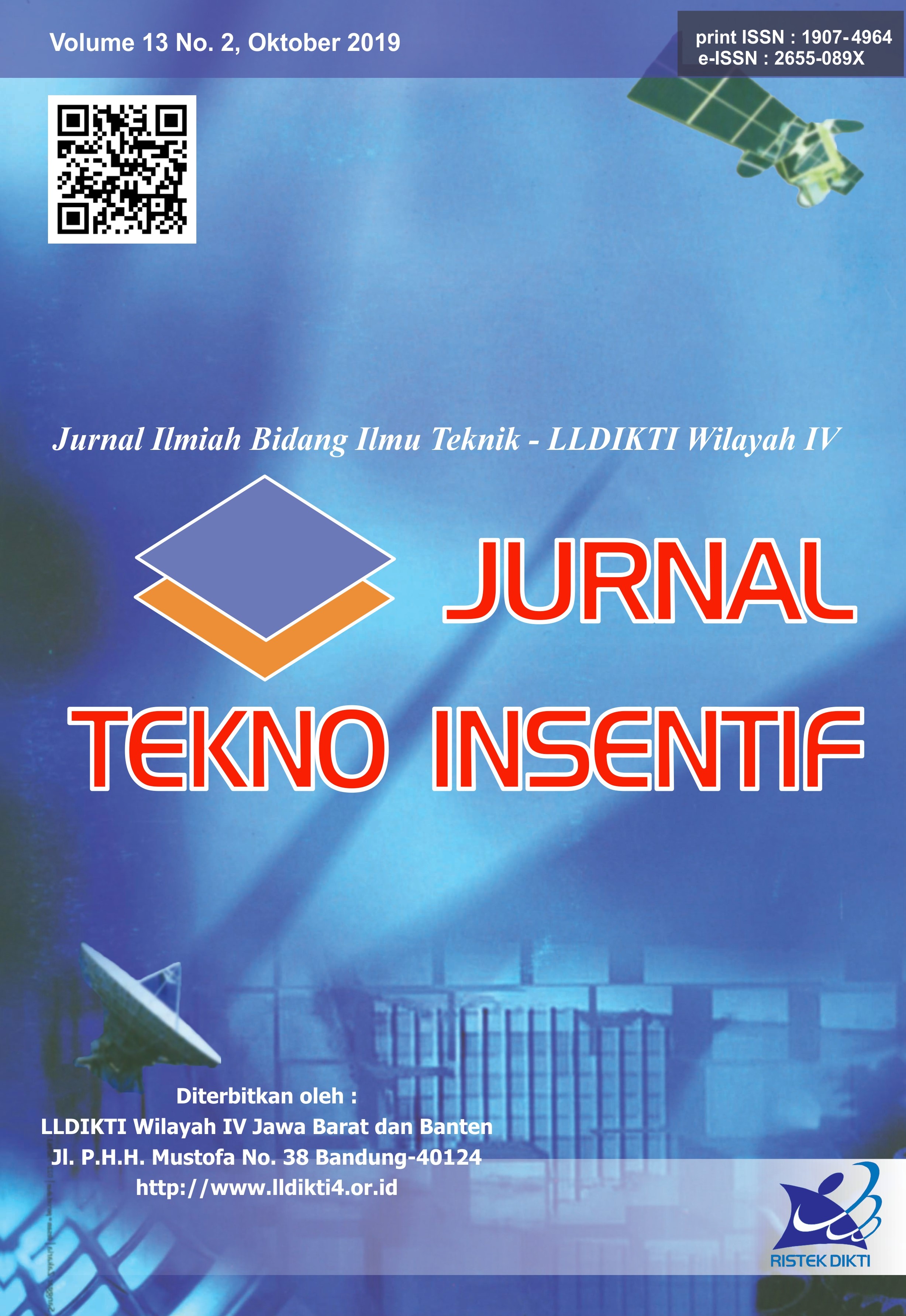 Cara Mengutip
Supriadi, I., & Yulianto, E. (2019). PEMBANGUNAN KIOS INFORMASI FASILITAS KEPEGAWAIAN BERBASIS MULTIMEDIA INTERAKTIF MENGGUNAKAN INDUSTRIAL PC. Jurnal Tekno Insentif, 13(2), 70-82. https://doi.org/https://doi.org/10.36787/jti.v13i2.174
This work is licensed under a Creative Commons Attribution-NonCommercial-ShareAlike 4.0 International License.